Car Care For Fanatics
We are a fussy bunch when it comes to our cars, and came to the conclusion that for us to have something we would be happy with, we would need to make our own. This began our journey to develop premium car care products for the fussiest enthusiast – Bowden's Own Premium Car Care.
Australia and New Zealand have unique and diverse climates, from snow and sub zero temperatures, to burning hot sun & salt laden coastal breezes. Bowden's Own is the only premium car care product designed and formulated in Australia, specifically for our unique Australasian climate.
This is our story >
New Gear
Regular price

$59.08

Sale price

$59.08

Unit price

per

Regular price

$33.99

Sale price

$33.99

Unit price

per

Regular price

$21.81

Sale price

$21.81

Unit price

per
Made By Car Fanatics,

For Car Fanatics

Innovative Cutting-Edge Formulas

We Tried Everything,

Now We Make Our Own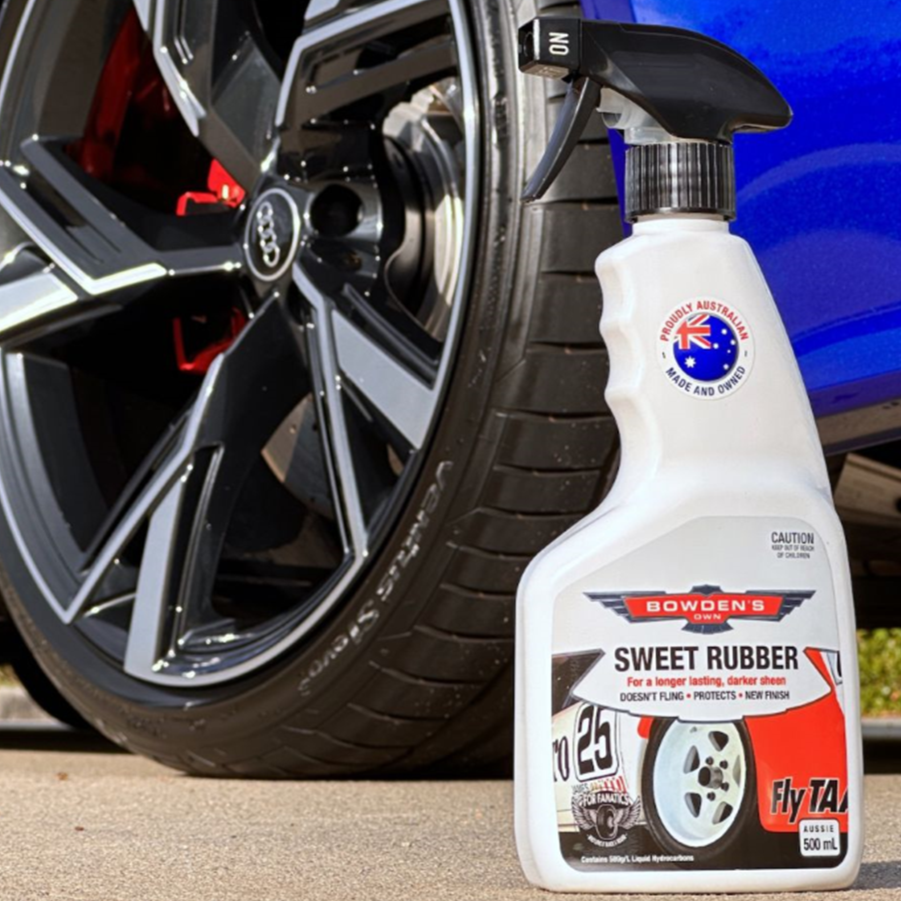 Our All New Tyre Dressing
The detail isn't done until the tyres have been dressed (we think so anyway) That's why we developed our original matte finish 'Tyre Sheen' and now, the all new mid sheen finish 'Sweet Rubber'.
Easy to apply with a lovely even, rich & dark show car look that we absolutely love. It's very protective too, being super hydrophobic, so it repels water and dirt very well and it'll last weeks on the tyres, not days. We think it's the best tyre dressing product we have made to date!
Find Out More